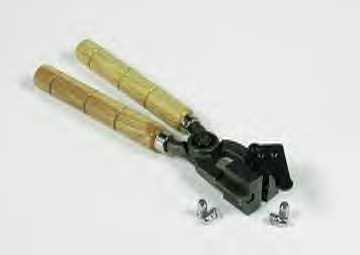 I use alot of Lee equipment. As a matter of fact, I probably have more Lee reloading equipment than any other brand. That being said, I must also say that I no longer use Lee bullet molds. I started using Lee molds and they did very well for awhile. However, they are no longer cost effective for me.
For the person that casts 400 to 1000 bullets a year the Lee molds are great. They certainly did well for me at that point. However, I now cast 400 to 1000 bullets a month, usually more and that is when the Lee molds started to go south on me. They just didn't seem to hold up to that kind of volume. I wore them out in short order. Lee molds are made from aluminum and they tend to show wear and tear much quicker than steel molds. There are other manufactures of aluminum molds out there, but I haven't used any of these, so I cannot address those directly. It's simply my opinion that aluminum is not suited for heavy use.
Lyman/Ideal molds are my favorite. All steel, well made and enough bullet designs to satisfy even the most demanding caster.
Lyman/Ideal molds have been around in one form or another for a very long time and they have been making bullet molds for the entire time. As a matter of fact, some of my molds are stamped with only the Ideal logo... those are old ! The best part about these older molds is that they cast just as good as the Lyman molds I bought yesterday. You can't ask for more than that.
Lyman/Ideal molds do cost more than the previously mentioned Lee molds, but they will out last the Lee molds by many years.
Another issue with the Lyman/Ideal molds is rust. They will, if not taken care of, rust. They don't require much care though, a little machine oil when you're finished casting a batch and they will be fine.
In my ever so humble opinion, RCBS molds and Lyman molds are pretty much the same. Both are made of steel, the handles are interchangeable and both can rust. Actually, the only difference of consequence is the fact that RCBS molds cost more than the Lyman molds when purchased new. I have only a few RCBS molds, all of which were purchased used...again, I'm cheap. You can usually find some good bargains on these or any of the other molds on E-bay, Gun Broker or Auction Arms. You just have to keep an eye out.
There are other bullet mold manufacturers all of which produce excellent quality molds. I've only covered Lee, RCBS and Lyman simply because this is where my experience lies. If anyone out there would care to write an opinion on any of the other manufacturers, feel free to send it to me and I will certainly include it here.